Injured Worker Obtains $5.1 Million Settlement In Lawsuit Alleging Confined Space Violations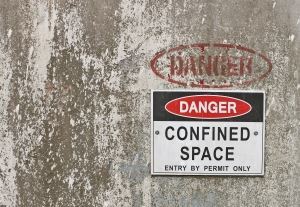 Fitzsimmons Law Firm recently obtained a $5.1 Million settlement on behalf of its client who sustained severe and debilitating injuries when he became engulfed and entrapped by materials while working inside a vessel. According to the Complaint, the defendants failed to classify the vessel as a permit required confined and take necessary safety precautions before requiring workers to work inside the structure.
In the underlying lawsuit, the plaintiff asserted a claim against his employer alleging that his employer acted with "deliberate intention" by intentionally exposing him to unsafe working conditions by, inter alia, failing to ensure and require that non-entry methods were utilized to perform work inside the vessel; failing to evaluate the worksite to determine if the vessel was a confined space; failing to classify the vessel as a confined space and/or permit required confined space; and failing to implement and develop confined space protocols and/or permitting for work being performed inside the vessel. The injured worker also brought claims against two third parties whom the plaintiff alleged controlled and were involved in the safety and operations at the jobsite.
As a result of the incident, the plaintiff sustained severe and catastrophic crush injuries and required numerous surgical procedures and extensive medical intervention. The plaintiff also incurred psychological and emotional trauma. After intense rehabilitation, the plaintiff attempted to return to work but was unable to meet physical demands of his job.
The plaintiff sustained medical bills, future medical bills for necessary care and treatment, lost wages, future lost wages and benefits, lost earning capacity, and lost household services. The injured worker also sustained human and intangible damages such as pain and suffering, loss of capacity to enjoy life and engage in normal activities, and mental anguish. The plaintiff's wife also asserted a claim for loss of consortium.
The total amount of the settlement was $5.1 Million, Additionally, as part of the settlement, the employer waived its right to seek subrogation for the amount of workers' compensation benefits paid.
Fitzsimmons Law Firm is a plaintiff's litigation firm headquartered in Wheeling, West Virginia. For decades, our trial lawyers have stood up for workers' rights and successfully represented injured workers in a variety of claims, including construction accidents, industrial accidents, coal mining accidents, drilling accidents, workplace toxic exposure, and oil and gas accidents with record results. Our firm has obtained nearly $850 Million on behalf of our clients in individual claims and have over 160 recoveries in excess of $1 Million. Our firm has lawyers licensed to practice in West Virginia, Ohio, and Pennsylvania.
Posted By
Fitzsimmons Law Firm PLLC
Categories: