West Virginia Burn Injury Attorney
Burn Injury Claims: Serving All of West Virginia
Burns are injuries to the skin that can be caused by extreme heat or cold, electrical shocks, radiation, explosions, or harmful chemicals. There are approximately 2.4 million burn injuries reported in the United States each year, with one million of those resulting in permanent disability and 8,000 to 12,000 resulting in death. If you have suffered a serious burn injury as a result of someone else's negligence, an attorney is prepared to seek compensation on your behalf for the losses you have sustained.
The attorney team at the Fitzsimmons Law Firm PLLC is committed to obtaining results on behalf of their personal injury clients. In their three decades of practice, they have obtained thousands of settlements for accident victims, with many of them reaching over a million dollars in value. In addition, they have been nationally recognized by organizations such as Martindale-Hubbell, Super Lawyers, and Best Lawyers in America. In representing you in your burn injury case, they will work to identify those responsible for your accident and fight for compensation that is commensurate with the extent of your injuries. Take a look at our client reviews and see why we are the most trusted team of burn injury lawyers in all of Virginia.
Are you suffering from a burn injury? Our burn injury attorneys in West Virginia can help you receive the compensation that you are rightfully eligible for. Contact our lawyers today for a free consultation.
Compensation for Burn Injuries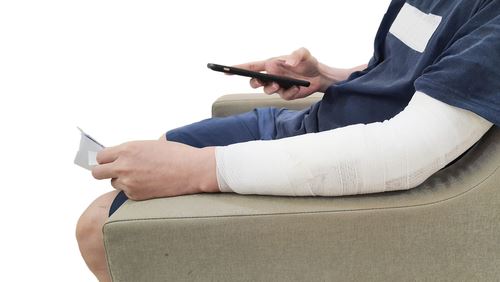 The settlements and jury awards given in burn injury cases are often substantial, due to the catastrophic nature of such injuries. The exact compensation you may be entitled to receive in your case will depend upon a number of factors, including the severity of your injuries and the extent of the damages you have experienced. You may be able to recover the cost of your medical bills, lost income, rehabilitation expenses, lifestyle impact, and pain and suffering.
Compensation for burn injuries takes the following into account:
Medical expenses: This includes medical bills, such as surgery, prescription medicine, and disability expenses.
Lost wages: If your burn injury causes you to miss work, you may be eligible to receive payment for your lost wages.
Other sources of lost income: You may also be able to receive payment for other lost sources of income as a result of your burn injury.
Lost earning capacity: This takes into account any work-related income that is lost in the future as a result of the burn injury.
Property damages: Any property damages that resulted from the burn incident.
Emotional and physical suffering: This may include emotional distress.
Loss of consortium: This has to do with any loss of companionship, moral support, or intimacy that resulted because of the pain injury.
How Can A Burn Injury Lawyer Help You?
Hiring an experienced burn injury attorney to help you with your case is critical for ensuring that you receive the help and legal support that you need during this time. A reputable attorney will have worked with many individuals who have faced a similar situation to you. Our attorneys not only know the ins and outs of laws related to burn injuries but also have the tools and experience necessary to ensure that you receive the full compensation that you are rightfully eligible for as a result of the incident.
A burn injury attorney will:
Gather Evidence: A reputable attorney will be able to gather the necessary evidence to support your claim.
Handle Paperwork: The paperwork associated with personal injury claims is oftentimes one of the most critical and complex steps in the process. Your attorney will be able to handle all of the paperwork for you and ensure that everything gets to where it's supposed to at the right time.
Effectively Negotiate: An experienced attorney has worked with countless people facing a similar situation to yours, and will know how to effectively negotiate a settlement to your best advantage.
Effectively Represent You: If your case needs to go to court, your attorney will be able to offer you the legal representation necessary to ensure the best possible outcome.
Communicate With Insurance Companies: Our team of attorneys will go above and beyond to negotiate with insurance companies so that you can receive maximum compensation for your burn injury.
Legal Support: Having legal support by your side is critical for providing you with the reassurance that you need during this time. An attorney will be able to answer any question that you have regarding the legal matters of your case.
Saves You Money: An attorney knows the ins and outs of the law, and will help you avoid costly mistakes by ensuring that everything gets done correctly, and by providing you with necessary legal advice and guidance.
Only Charge You Once You Have A Settlement: One of the greatest things about hiring an attorney is that you only have to worry about charges when you have a secure settlement in place.
Has another person's negligence resulted in you sustaining a serious burn injury? Contact a West Virginia burn injury lawyer who will work to uphold your rights as an accident victim.