Distracted Driving and Texting on the Road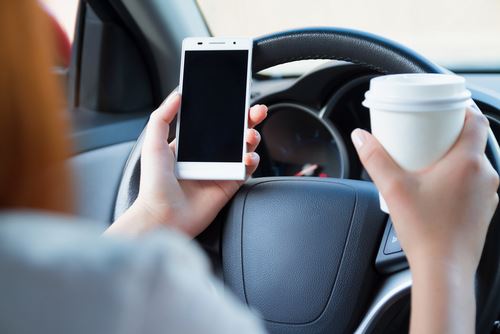 Most states have taken legislative action in an effort to minimize the dangers distracted driving pose to everyone on the road. Even states with a more lax attitude toward this practice prohibit the use of texting or cell phone usage in some form, and for good reason. The Center for Disease Control and Prevention reported that, in 2013, 3,154 people were killed and 424,000 people were injured in crashes that involved a distracted driver in the United States.
West Virginia began taking action to discourage drivers from engaging in distracted behavior while operating a motor vehicle in 2012. The state now prohibits:
Texting
Using a handheld device to talk text or email unless in non-emergency situations
Drivers with a learner's permit or intermediate license from using a handheld or hands-free cellphone
Bus drivers from texting or using a handheld device
Unfortunately, many of these laws have not caught up with technology changes that allow drivers to text, and write or read emails hands-free. Even with hands on the wheel and eyes on the road, a distracted mind is still distracted driving.
Distracted driving does not only include using a cell phone, however. Anything that takes a driver's attention away from the road is classified as distracted driving, including eating, talking to a passenger, changing the radio station, using a GPS navigation system, grooming, and even daydreaming. In fact, according to Bloomberg, a study of over 65,000 accidents from 2011 to 2012 revealed that 62% of distracted driving accidents were caused by drivers who claimed to have been "lost in thought."
At Fitzsimmons Law Firm PLLC, we have been aggressively advocating for accident victims' rights for the past 30 years. We are known for our commitment to our clients have recovered over half a billion dollars in damages for the injured. If you have been injured in a distracted driving accident, contact our law firm today at (304) 716-4575.
Posted By
Fitzsimmons Law Firm PLLC
Categories: